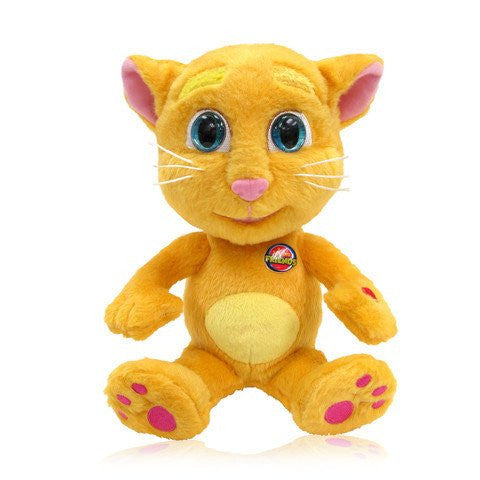 Talking Ginger - Talk Back by Talking Friends
Animated Talking Ginger has touch sensors and sounds. It will say what you say time and time again. Just switch it on and talk to it when the red light comes on and it will repeat it in Ginger's voice. Based on the App. This plush is suitable for ages 3 years and over.
Switch it on and talk to it!
It will repeat everything you say!
For ages 3 and up.
---